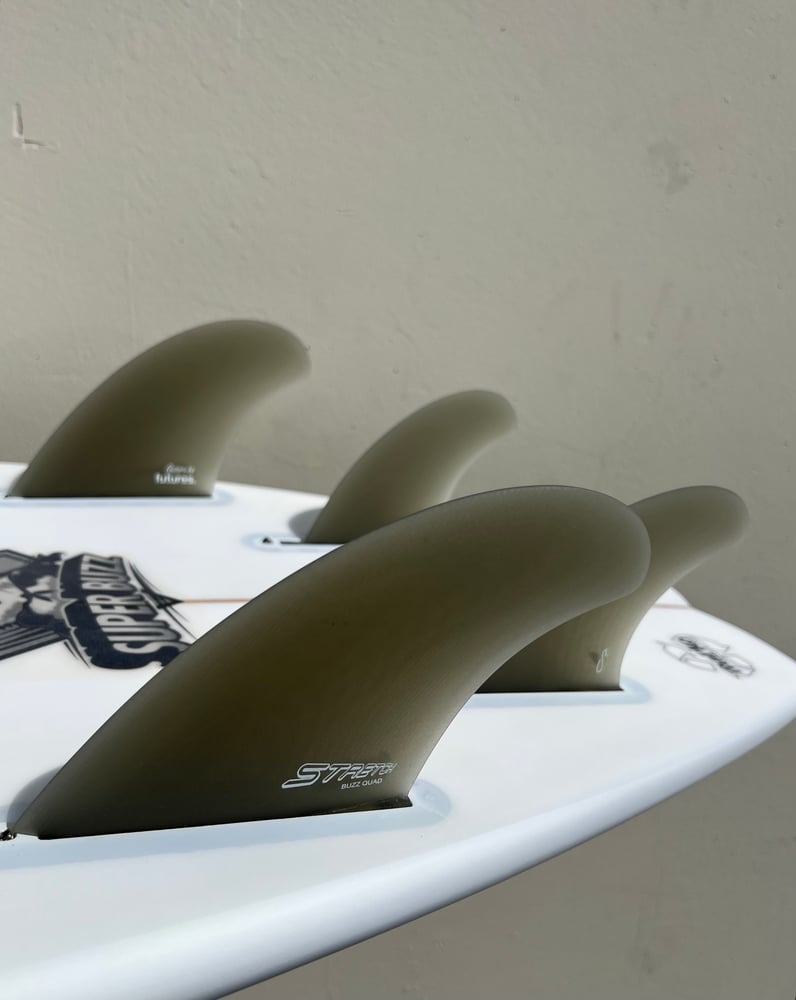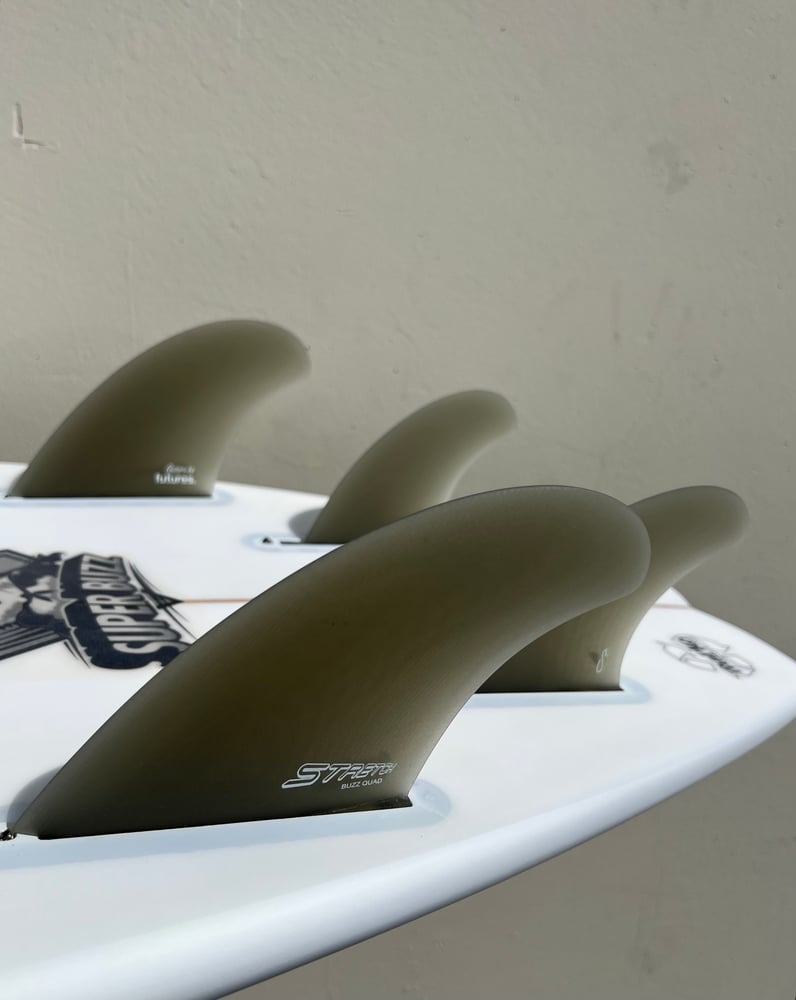 Futures BUZZ quad
$125.00 / Sold Out
STRETCH BUZZ QUAD SET by Futures
- complete quad set featuring original Stretch template quad rear pair
- allows for more traction and drive off the tail in low energy surf
- added versatility for heavy rearward footing in shifting wave conditions
- increased stability and performance in steeper waves
- available in standard size 4.875" fronts with 4.0" quad rears
Individually custom made in the USA
Comes as quad set only. Smoke tint is standard
Features stretch's custom foil and signature beak with substantial tip surface area.
Stretch's Buzz template works on any of the Buzz models shaped for small to everyday wave conditions in boards that have relatively wide tail templates (15.25"+ tail width and 8" +/- tail block), deep concaves and for those who like to power heavily off their rear foot on higher aspect ratio boards. Will work in a variety of conditions with 2 size options for nearly any type and size of surfer.
The option of having Stretch's original and proven high aspect ratio performance fin template in the rear will allow tall, lanky surfers, aggressive back footed surfers and anyone else looking to swap out some small wave side slip action the opportunity to get a little more radical!
Scientific Origin and Theory:
Originally developed to harness the unparalleled super dynamic efficiency of the hydrodynamic variables utilized in the Mr. Buzz model developed by Nathan Fletcher, the Buzz template has found it's place in the enormous surge of board models consisting of fuller/wider tails, increased surface area, deep concaves and ample rocker.
Concaves and more efficient planning area in the tails of surfboards can add substantial lift and at higher speeds it must still be controllable. Don't be afraid of the large appearance of the fin itself. The swept back rake combined with the full base and stretch's custom cambered foil will allow you to retain lateral stability at speed and generate drive and grip without feeling tracky. A predictable response and surprisingly quick feeling not often found in a larger fin set only add to the benefit of having the Buzz fins in your Mr. Buzz, Super Buzz, G-BUZZ or Buzzsaw.
Front fin (standard):
Base: 4.875", depth: 4.437"
Rear fin (standard):
Base: 4.0", depth: 4.0"